Welcome to Hitchin Executive Travel! We are a provider of high class luxury travel, based in Hitchin covering Hertfordshire, Home counties and London.
Call us on 01462 411 822 for all and any bookings or queries.
Hitchin & surrounding areas,
Hertfordshire
SG5
e: info@hitchinexecutive.co.uk
T: 01462 411 822
M: 07973 411 822
Available 24 hours / 7 days a week, bookings taken between:



Hitchin Executive Travel - All rights reserved © Hitchin Executive Travel


HASSLE FREE TRANSFERS TO AND FROM MANY RAIL STATIONS
Here at Hitchin Executive Travel as well as specializing in Airport Transfers, we also provide rail transfers to and from most railway stations in the Home counties and London.
Transfers are handled professionally and efficiently - we wouldn't have it any other way. We ensure drivers are prompt and punctual no matter if you are arriving or departing
Our Drivers
All our drivers are professionally qualified & licensed drivers. All drivers are well informed and familiar with collection and drop off points at the airport as well as rules and charges at each rail station.

RAILWAY STATIONS COVERED:
Euston Station
Kings Cross Station
Liverpool Road Station
Marylebone Station
Paddington Station
St Pancras - EuroStar Terminal
Waterloo Station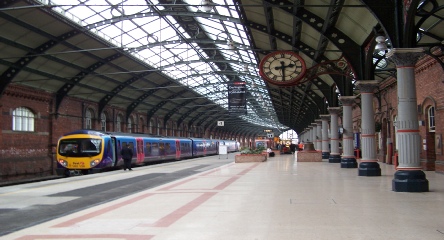 Euston Station

Kings Cross Station

Liverpool Road Station

Marylebone Station
Paddington Station

St. Pancras - EuroStar Terminal

Waterloo Station